Something out of Nothing (The New Zealand Hangover)
It's been over a month since I came back from my New Zealand trip and it's been tough to get back to my creative self. After experiencing some of the most stunning and beautiful landscapes in the World, everything seems banal and I've experienced what I call the New Zealand Hangover. I didn't touch my camera for the following four weeks and while I enjoyed editing and printing my photos, I missed going outdoors, hiking and setting up my gear to capture a scene.
So last week I finally drove two and a half hours east of Toronto to a place called North Beach Provincial Park.
Photography was not main the purpose of the trip, but nevertheless I decided to pack my gear in case I saw something interesting.
We started the day with a boat tour at 10:30 am in the morning (see Thousand Islands). At noon, we drove towards a vineyard where we had lunch and finally by 2:00 pm, we headed to the beach to lay under the sun and enjoy the hot weather. THis place is beautiful and it's hard to believe it's only a few hours from one of the largest cities in North America. It is a calm beach with clear water, nice golden sand and not a lot of visitors... just perfect; but not a landscape that screamed "Take a photo" like in New Zealand.
It was only 15 minutes before we needed to drive back that I decided to take me gear out of the car and try to make something out of nothing. I loved the stillness of the water, the blue sky, and some of the clouds in the sky, but as you may already know, a pretty scene doesn't always make a pretty picture. However, the lake was so clear and still that you could clearly see wavy sand formations at the bottom and that's what drew my attention.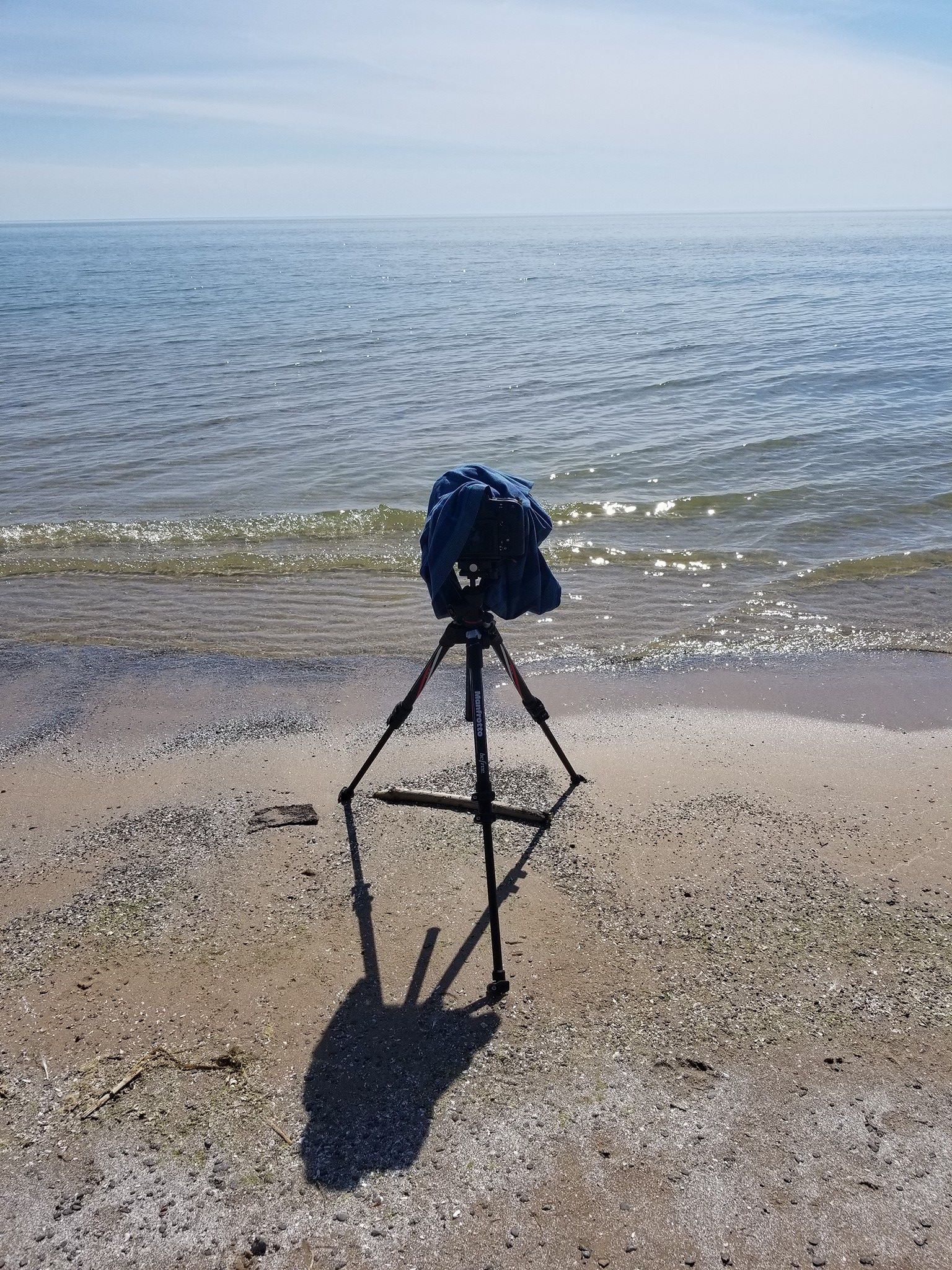 Let me first share my base settings..... I used a wide-angle lens at 15mm, f11 and ISO 64.
Then, I had three different setups:
1) Polarizer - shutter speer: 1/80sec
2) Polarizer & 6 stop ND Filter - 1 second
3) Polarizer & 15 stop ND Filter - 6 minutes
I wrapped the camera and lens with a T-Shirt to avoid any light bleed to the sensor.
Now let me show the results of each of these in their respective order:
My favourite is of course the last one; a minimalist image with mystery, texture and depth. You might not agree with me and that's absolutely fine, but personally, this image is the one that best represents how I felt at the time.
I hope you enjoyed this post and please send me a note or comment in the contact section if you have questions or want to see more posts like this one!